Doug Michael
The true warrior is not afraid to walk in the trenches; in fact, he feels at home there.
For the warrior is born and bred of the trenches, the sickness we call our world, our culture, our society.
She is fearless and she walks alone. She will rise in the midst of the darkness; she will bring light to a darkened world, and for that you will murder her; you will rape her very spirit.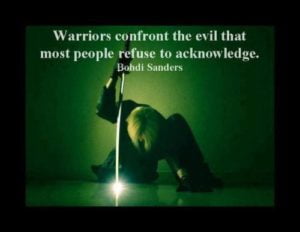 The warrior stands strong amongst the weak. He must; for he understands his connection to the ALL THAT IS and honors his brothers and sisters but that is not acceptable in our world of illusions, false realities and empty promises, now is it? Of course not! That fact is glaringly obvious if you could only just take two fucking seconds to be honest with yourself.
A warrior will never just go along to get along; she understands that conformity is the way of the soulless and mindless automaton that is perfectly happy being a slave. The warrior is not afraid to face harsh reality, and in fact, he will swing his sword with vigilance, determination and precision, because he sees a new vision for what humanity may become!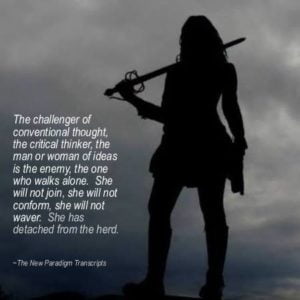 The warrior is misunderstood because the warrior knows that we are amidst a battle of consciousness, a contest for your very mind; your soul, your essence; that which makes you human. The warrior does not understand how his brothers and sisters do not see this and for this he is ostracized, condemned, marginalized, cast aside and murdered.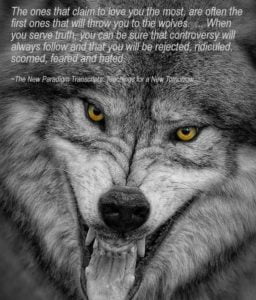 The warrior weeps over wasted human potential. He wonders constantly what his brothers and sisters may become if they were ever actually UNITED! But he realizes that collapse is imminent because unity is stolen from us and that his brothers and sisters allow it, blindly believing that they will be spared, that the illusion will just go on indefinitely leaving them unscathed as they wallow in their own ignorance, apathy, self-deprecation, fear and emptiness as the system they so blindly worship swallows their children whole and spits them out into the flames of oblivion. They willingly fan the flames of their own children's destruction and then curse and condemn the warrior who is just trying to warn them.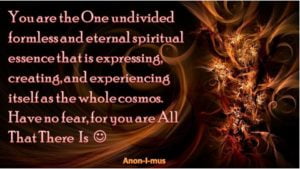 Their fate has been sealed by their own ignorance and their own unwillingness to recognize their inner light that they hide from the world and from themselves. They are slaves to mediocrity, just as they were trained to be, and their children will be sacrificed at the altar of servitude and uniformity. And they willingly partake in this madness…Shame will accompany them to their graves!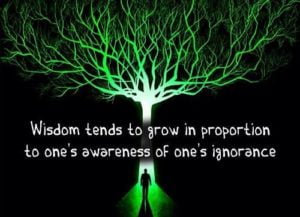 The warrior stands strong in the face of such insanity and does not waver. He does not bow nor does he conform. The warrior walks in the light of her own truth and brings a semblance of balance to the nightmare. The warrior is the servant and bringer of TRUTH, whether you like it or not. Yet you cast the warrior aside at every turn, oblivious, afraid and ever eager to crucify him. You do it with reckless zeal because you have become estranged from the warrior that exists within your very self. It's been taken from you; your very essence has been diminished and marginalized and you have allowed it. The warrior comes to tell you this ugly truth and you want to kill him for it. There is no time left for such nonsense. Find the warrior within! For goodness sake, stand within the light of your own inner warrior and bring it forth into the world.